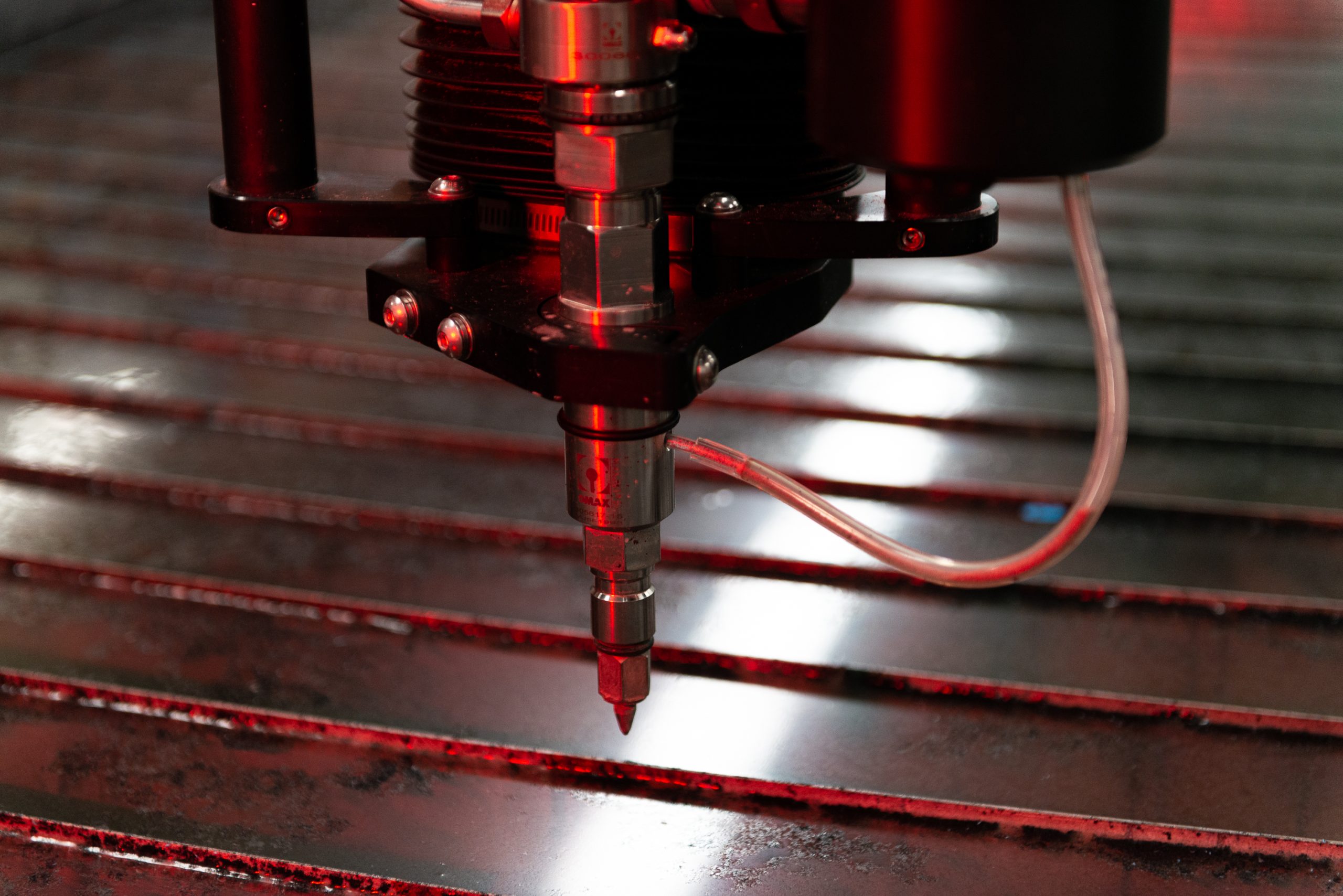 Slide
CNC computer cutting
Waterjet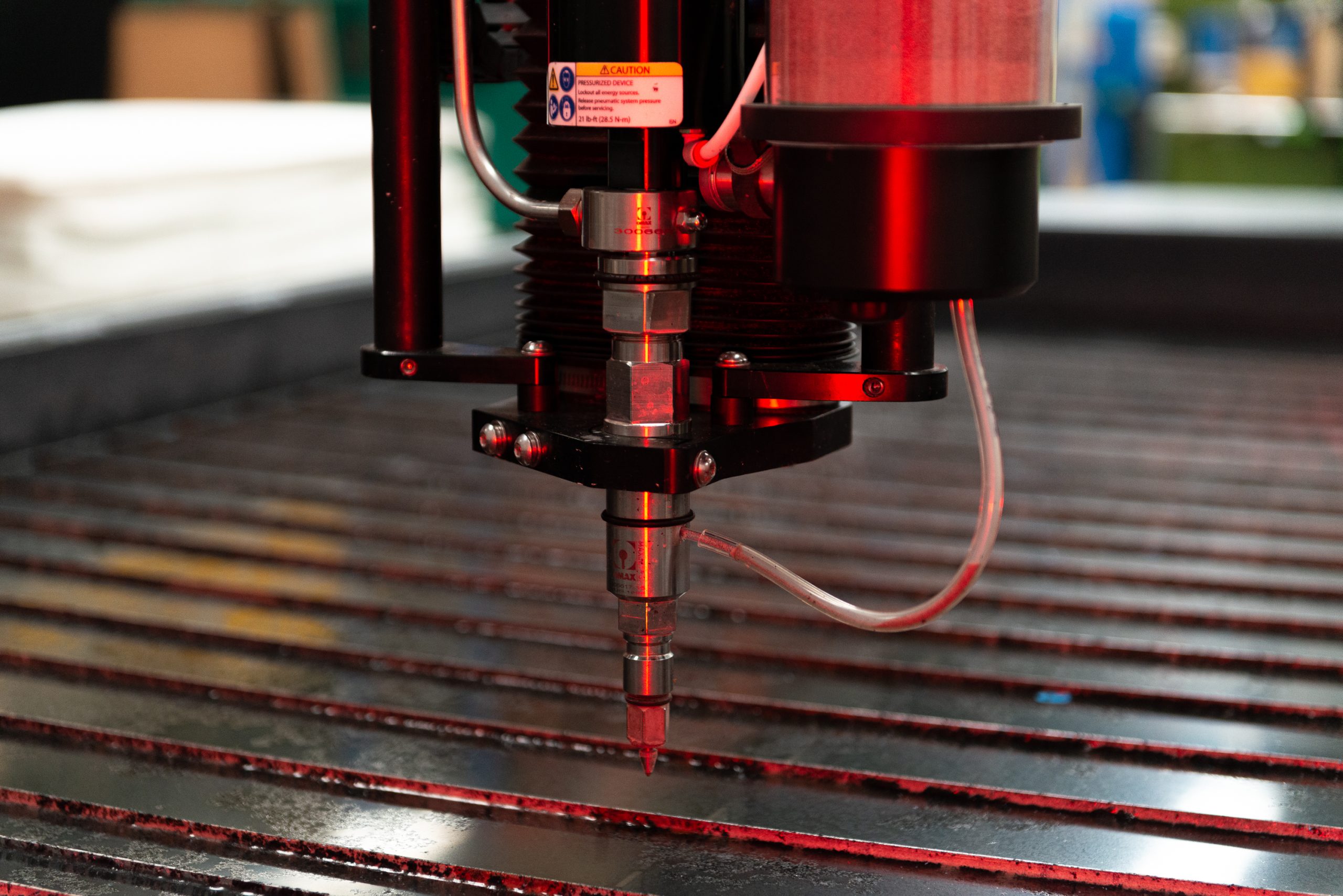 Slide
CNC Computer Cutting
Waterjet
Waterjet Cutting
What is waterjet cutting technology?
Waterjet cutting is a technology that uses water at high pressure pumped through a small orifice to form a jet capable of cutting a vast variety of different materials. Waterjet cutting can use water-only for cutting softer materials, while abrasive cutting will allow for the cutting of much harder materials such as steel.
PRP's waterjet has a 3m long x 1.5m cutting bed, a 305mm high gantry, and is capable of cutting nearly any material bound within the limits of the machine. Waterjet cutting cuts with a cold stream, and thus generates no heat. This means cutlines are not subject to heat-affected zones, which can sometimes be apparent from technologies such as laser or plasma. As the machine also generates a jet stream, waterjet cuts with incredible accuracy and consistency, capable of small radii and intricate profiles using small orifices and controlled cutting speeds.
What is its tolerance?
Our waterjet cutting machine has incredible positional accuracy and is able to cut profiles within +/- 0.076mm. Greater accuracy is dependent on material type and also thickness.
What material does it support?
PRP's waterjet cutting machine is capable of cutting nearly anything you can think of! This technology is suitable for the following material groups:
Rubber, sponges and foams (such as EPDM, Neoprene, Nitrile, Silicone and more)
Fibre and tang graphite varieties
Plastics in any thicknesses (such as polypropylene, acrylic)
Steel (mild steel, stainless steel, aluminium, copper, titanium)
Carbon fibre, graphite
Stone and glass
And much more!
What are some applications?
Rubber gaskets and seals in complex and custom profiles
Custom sound insulation panels for roofing, walls, or flooring
Thermal insulation components to use within products to limit heat transfer
Custom foam and sponge profiles to protect equipment and aid in storage
Steel brackets or jigs