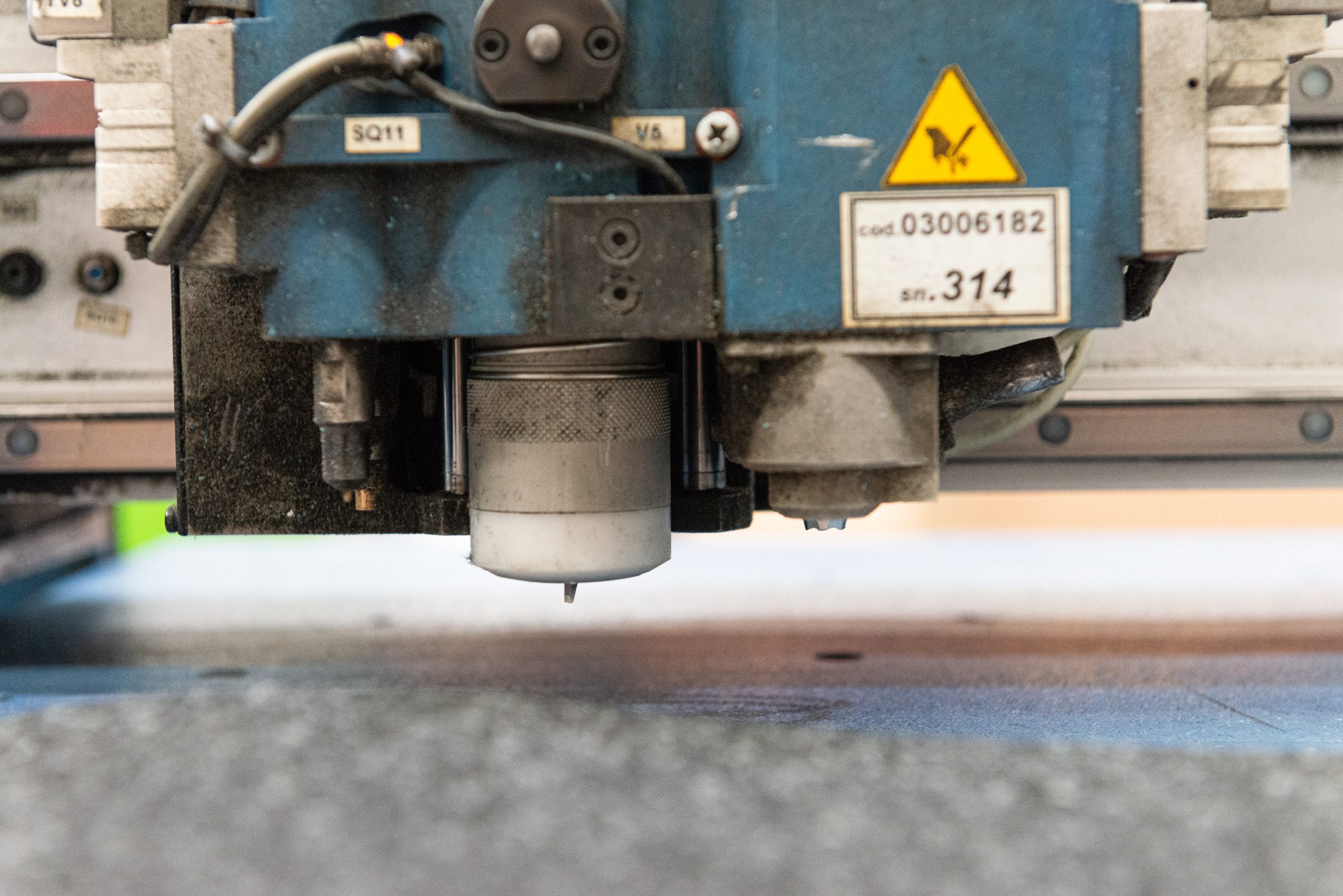 Slide
CNC computer cutting
Knife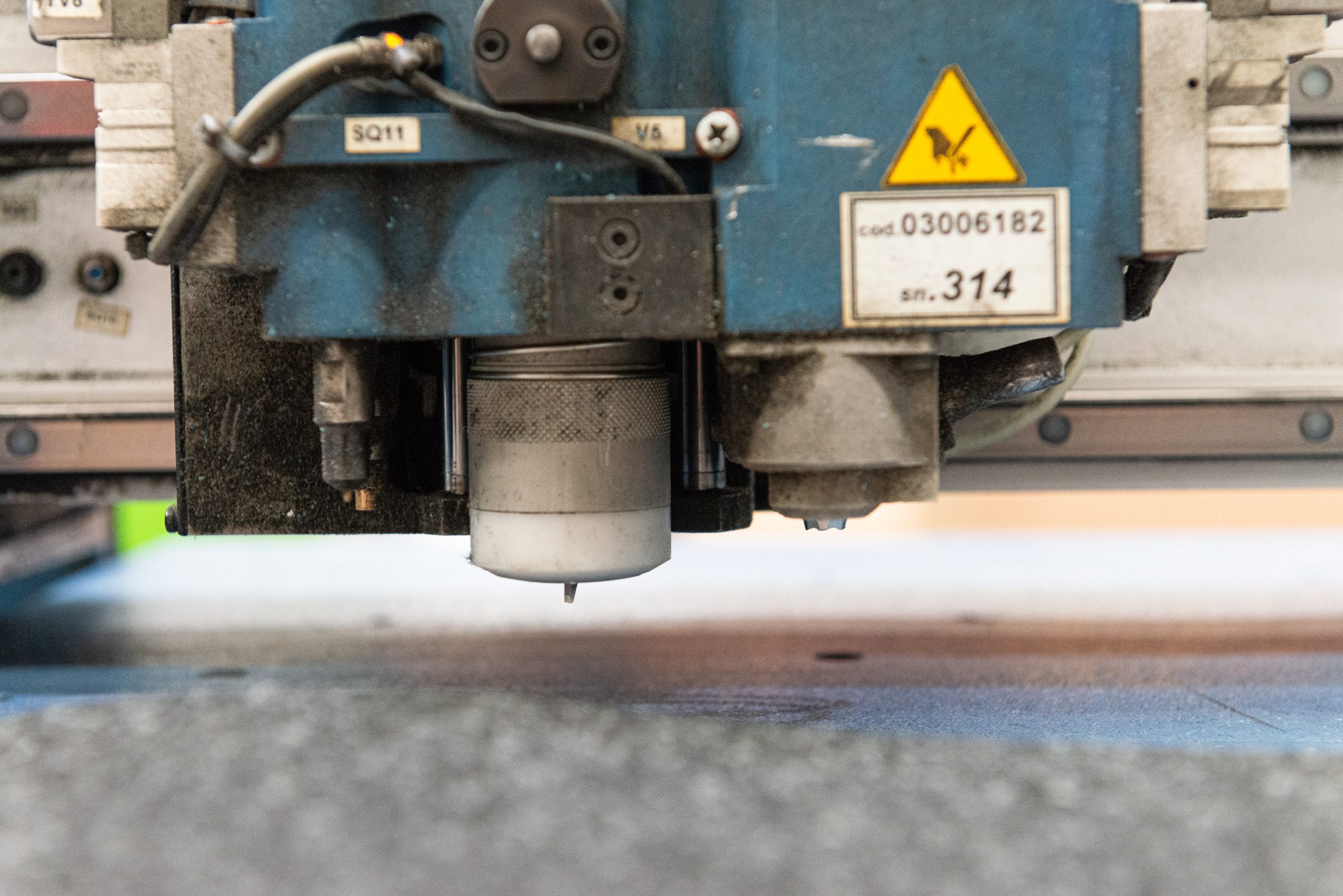 Slide
CNC Computer Cutting
Knife
Knife Cutting
What is knife cutting technology?
Knife cutting technology uses tungsten carbide blades that oscillate at incredibly high speeds. Our blade technology is available in many different knife profiles, and designed specifically to cut a wide range of soft materials, with thicknesses ranging from 0.06mm right up to 100mm thick (all with a single pass). The blade itself can either be tapered or straight, and the tip of the blade can vary depending on the intricacy of the cut of the finish that is required.
What is its tolerance?
The machines have incredible positional accuracy and are able to cut critical profiles within 0.05mm. The smallest parts we have managed to create in tolerance have measured in at 2.8mm x 1.75mm!
What material does it support?
The material is supported on an engineered flatbed, 3m long and 1.5m wide. While this is the limit of our bed size, we can fabricate items larger using smart feed-in jigs and material handling systems. The material itself is held down using a state-of-the-art vacuum system.
Given knife cutting technology is limited to softer substrates, this technology is suitable for the following material groups:
Rubber (such as EPDM, Neoprene, Nitrile, Silicone and more)
Sponge
Foam
Fiber
Some plastics (such as polypropylene, HDPE and HIPS)
What are some applications?
Rubber gaskets and seals in complex and custom profiles
Custom sound insulation panels for roofing, walls or flooring
Thermal insulation components to use within products to limit heat transfer
Custom foam and sponge profiles to protect equipment and aid in storage