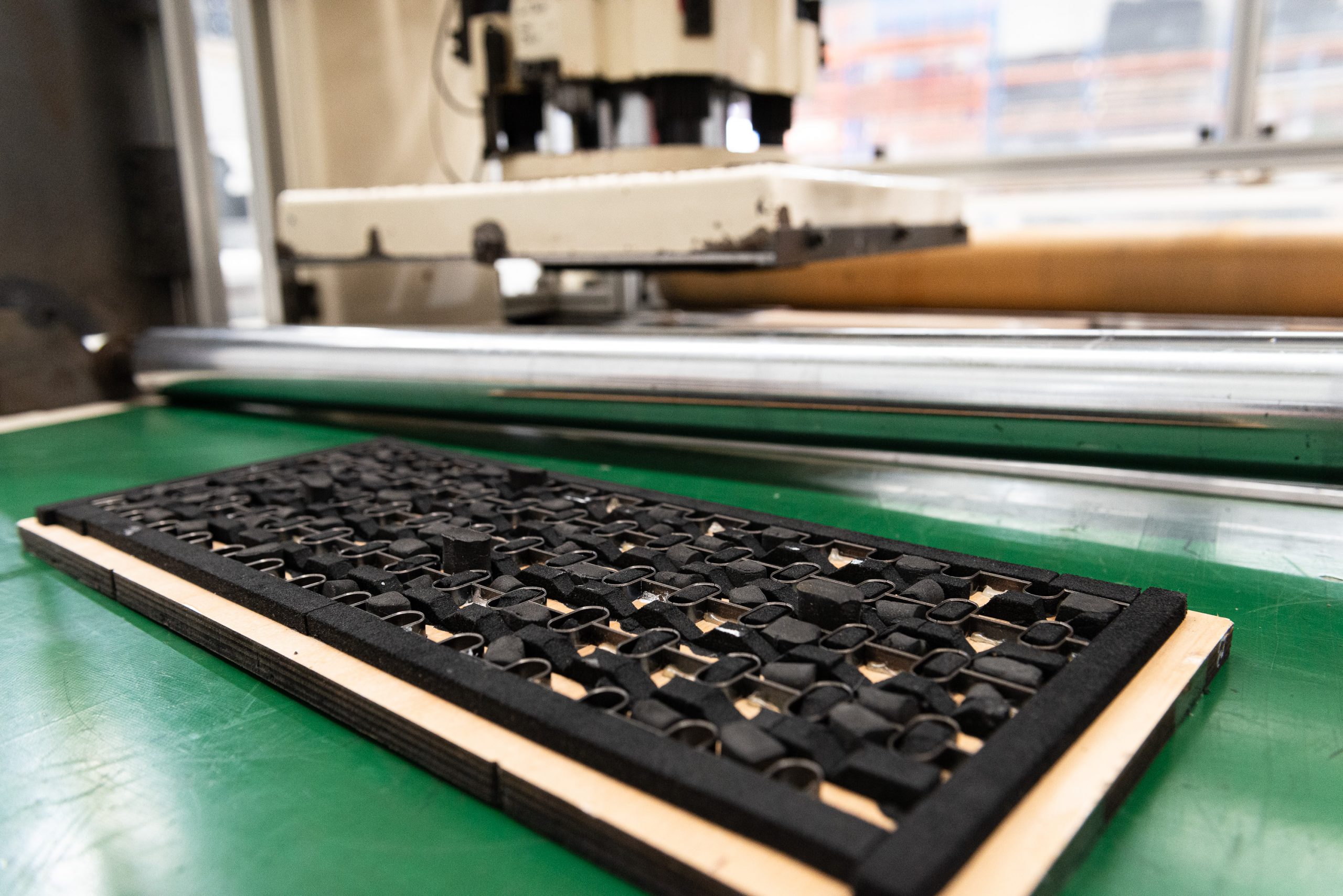 Slide
CNC computer cutting
Die Press
Slide
CNC Computer Cutting
Die press
Die Cutting
What is die cutting technology?
PRP features a range of die cutting presses specifically targeting medium to high volume production. With the ability to fabricate tooling and dies in-house, PRP can produce up to 20,000 units per hour using automated cutting and feeding systems. Die cutting machinery works by utilising a die-form made into the profile of the part. This tool is then stamped out at high volume using automated hydraulic presses at very high pressure. While there is an initial cost for tooling, the speed of die cutting means part cost is reduced with NET cost savings over medium to high volume quantities.
What is its tolerance?
All presses are hydraulic, can cater to die forms up to 1500mm in width. The tolerances of die cutting technology relies upon the die tool itself. There are various techniques in manufacturing tooling, but generally we try to achieve tolerancing within +/- 0.3mm.
What material does it support?
Die cutting is ideally suited to soft materials up to 50mm thick, or harder plastics less than 5mm thick. Please refer to the following material groups below:
Rubber (such as EPDM, Neoprene, Nitrile, Silicone and more)
Sponge
Foam
Fiber
Some plastics (such as polypropylene, HDPE and HIPS)
What are some applications?
Rubber washers cut to high volume
High volume sponge components