2022 Year in Review
Capability, innovation, achievement and teamwork

As I look back on the year that was 2022, I can truly say that I am incredibly proud of the achievements the team has made. 2022 was a tale of two halves, and one that required an ongoing review of strategy and direction. The first 6 months saw the challenges that was the Omicron COVID wave, as the opening up of borders led to an increased risk for at-home isolation, constant adaptations to scheduling, and an ongoing battle to maximise the performance from supply chains. The need to evolve our operations was essential, and as we moved into the second half of the year we were rewarded for our efforts, as the company accelerated production which sent us into a new realm of growth. The year was full of new capabilities, creative innovation, promotion and events, and a team willing to learn and grow. Below is a quick snippet of the highlights.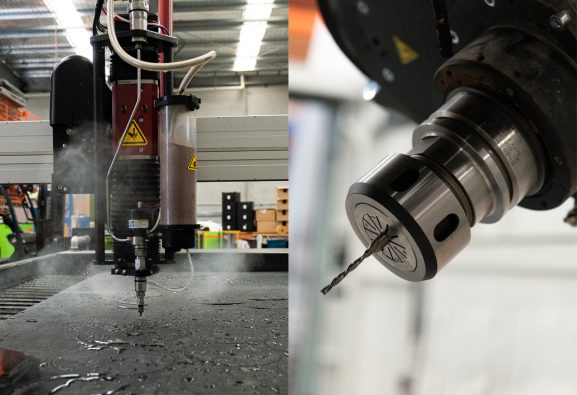 Capability
This year we saw the addition of not one, but two, CNC flatbed machines, both of which have added significant capability within our facility. In February it was the arrival of our waterjet cutter, a machine capable of cutting practically anything thrown underneath it! If the team wasn't excited enough, in November we acquired our first 5-axis workstation. This machine, which was part of a successful Defence Global Competitiveness grant submission, brought PRP into the domain of advanced 5-axis machining.
Read more from Defence SA here:
SA company extends capability in defence and export
our waterjet cutter (left), and 5-axis workstation (right)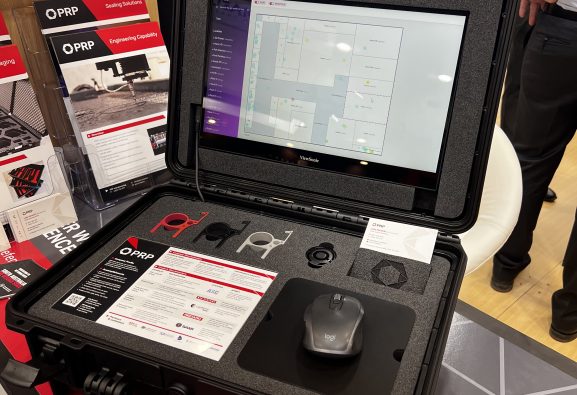 Innovation
As the year progressed, the constant desire to learn and improve saw significant updates to our in-house ERP software. With a focus on accountability and traceability, the software introduced a rich feature set capable of making processes like these much easier to visualise and control. As we strived for the ultimate solution, the team pushed boundaries, and in October we launched a prototype build of our inventory tracking solution, Fiya, a tool that can track anything within our factory in real-time. As we head into 2023 Fiya will be looking to obtain customer validation, with long-term objectives to turn this into a commercially viable product. Watch this space!
Fiya on display at Land Forces, October 2022, Brisbane Convention Center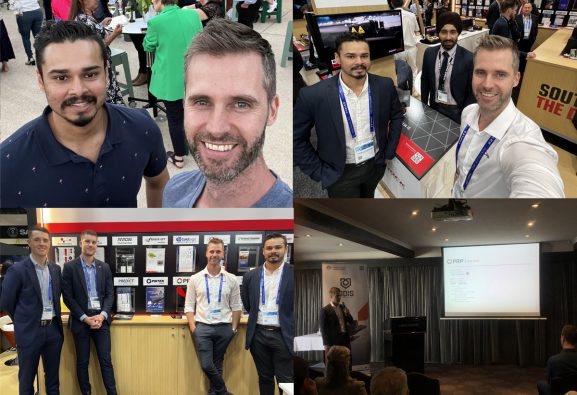 Events
PRP was out and about in 2022, with most notable highlights coming within Defence. In May we exhibited at the Indo-Pacific Maritime Exposition, while in October it was Land Forces 2022, both at Brisbane Convention Centre, and both in part with Defence SA. As PRP continues to establish itself in Defence and Space, our recent success saw myself make my way down to Mt Gambier to speak to local SME's about PRP's journey in Defence. The event, hosted by ODIS, was a rewarding experience and I hope companies along the limestone coast were able to take some confidence in how Defence readiness can not only contribute to work in Defence, but add value to the organisation by improving professionalism, productivity, and company culture.
Events from 2022, including Luke Sernecki speaking at the Defence Industry Briefing, Mt Gambier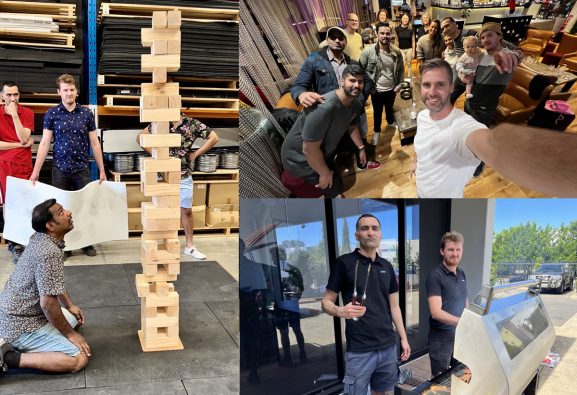 Teamwork
And finally, teamwork! Over the course of the year, the team has really embraced the continual improvement mindset, and with that fostered a collaborative inclusive environment. This combination has driven excellence in our production processes, pride in our workplace, development of our brand, and a group who value each other equally, not just within business but within our personal lives too. I'm really proud of everybody's efforts, and as we move into 2023 it's exciting to see what we all can achieve!
The future
And with that 2023 is nearly upon us. As we venture into the new year, there are many things to look forward to. 23 will see a focus on brand strength, further improvements to our production performance, accreditations, capital investment, a push for growth, and a focus on our people. Thank you once again for all that have contributed in some way. We look forward to continue to working with you and serving you all as best we can.
Merry Christmas, and a happy new year!
Luke Sernecki
Chief Operating Officer